What a week it's been for The Local Group!  We had a fantastic time performing at Oak Park's Thursday Night Out (which is where this picture was taken).  Thanks to everybody who came out and if you haven't experienced a Thursday Night Out yet, you really should.  It's such a fun time and family and dog friendly.  Check it out before the summer's over.

Next up is Friday night (9pm to midnight) at Curragh in Glenview - this is always a fun time and we're happy to be back at such a friendly pub in the northern suburbs - we'll be pulling out some extra classic rock that night since it is leading up to...

Sunday EARLY morning we'll be rocking in Chicago at the Rock N Roll Half Marathon.  This will be our first time doing it and we are really looking forward to inspiring all the runners to give it their best.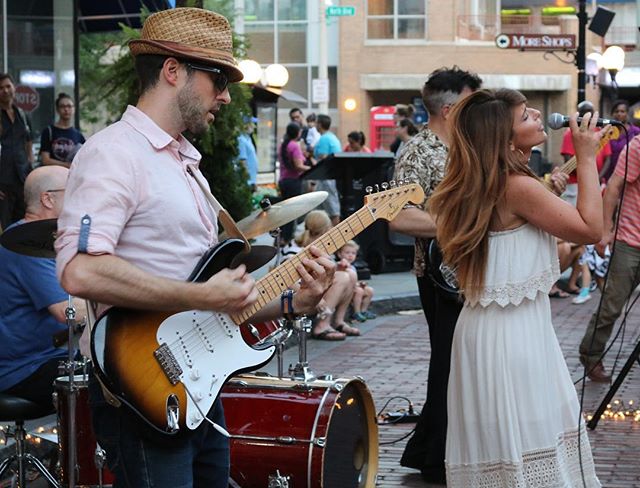 Thanks for all the support and we hope to see you soon!
Brian
The Local Group
www.thelocalgroupband.com